The Scottish National Polish Tribute 1997
Concrete Butterflies Media's most challenging project drew thousands of visitors to the Scottish Borders town of Peebles, to witness the finest of tributes paid to Polish culture, and the unveiling of Scotland's National Polish Memorial to its ex-combatant forces who fought and died alongside British WW2 forces.
An abridged story is told here in archive television coverage of the event, and in captioned photographic montage.
Watch ITV's television news coverage of CBM's award winning project – Scotland's National Polish Tribute (1997)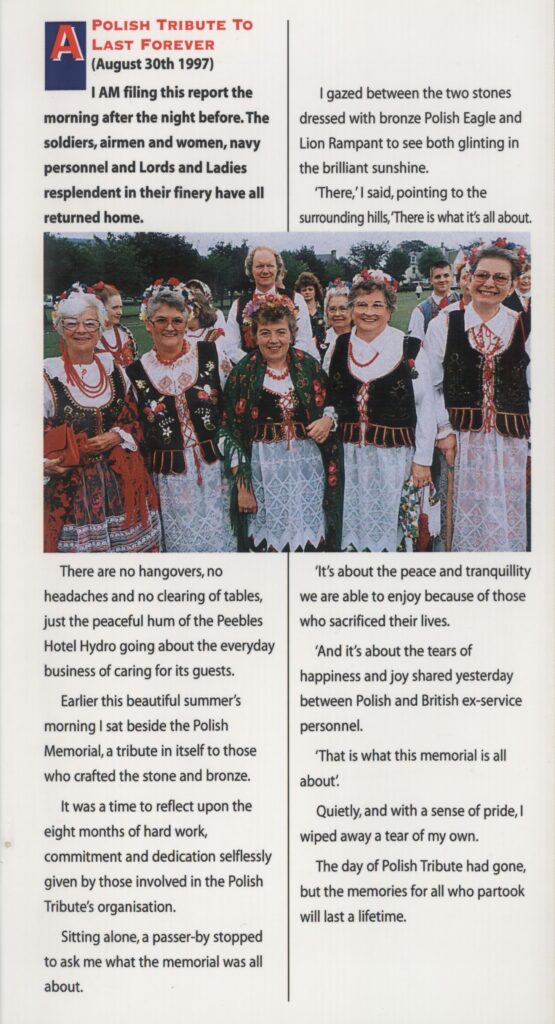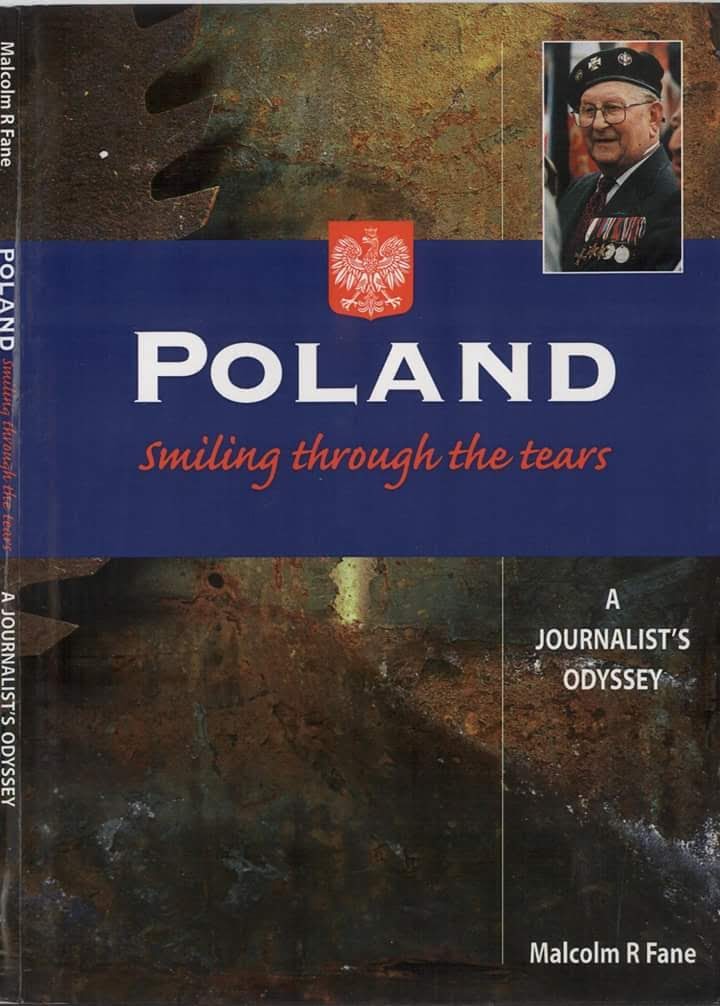 The project took almost a year to organise from a standing start. For my efforts and dedication to the recognition of Polish culture and historic endeavour, the Polish Republic's medal for Keeper Of The Monuments (KOTM) was awarded by the Polish government. The medal is categorised in Gold, Silver and Bronze. I am humbled and honoured to have been awarded the Gold medal.
Gallery
Acknowledgements
The Polish Tribute Organising Committee
Former Director Peebles Hydro Hotel Pieter Van Dyke
Former Borders Regional Council Convenor Drew Tulley
Ministry Of Defence London (Royal Air Force)
Edinburgh Castle Historic Museum
Historic Scotland
Legal
Concrete Butterflies Media ©
All Broadcast Rights Reserved © CBM
Malcolm R Fane ©